Simplifying Telecommunications Services
Off Mwai Kibaki Road Plot No 473, NHC Street | Call: 0800 712 354 "Toll Free"
The power of Mobile Survey and IVR during IW2020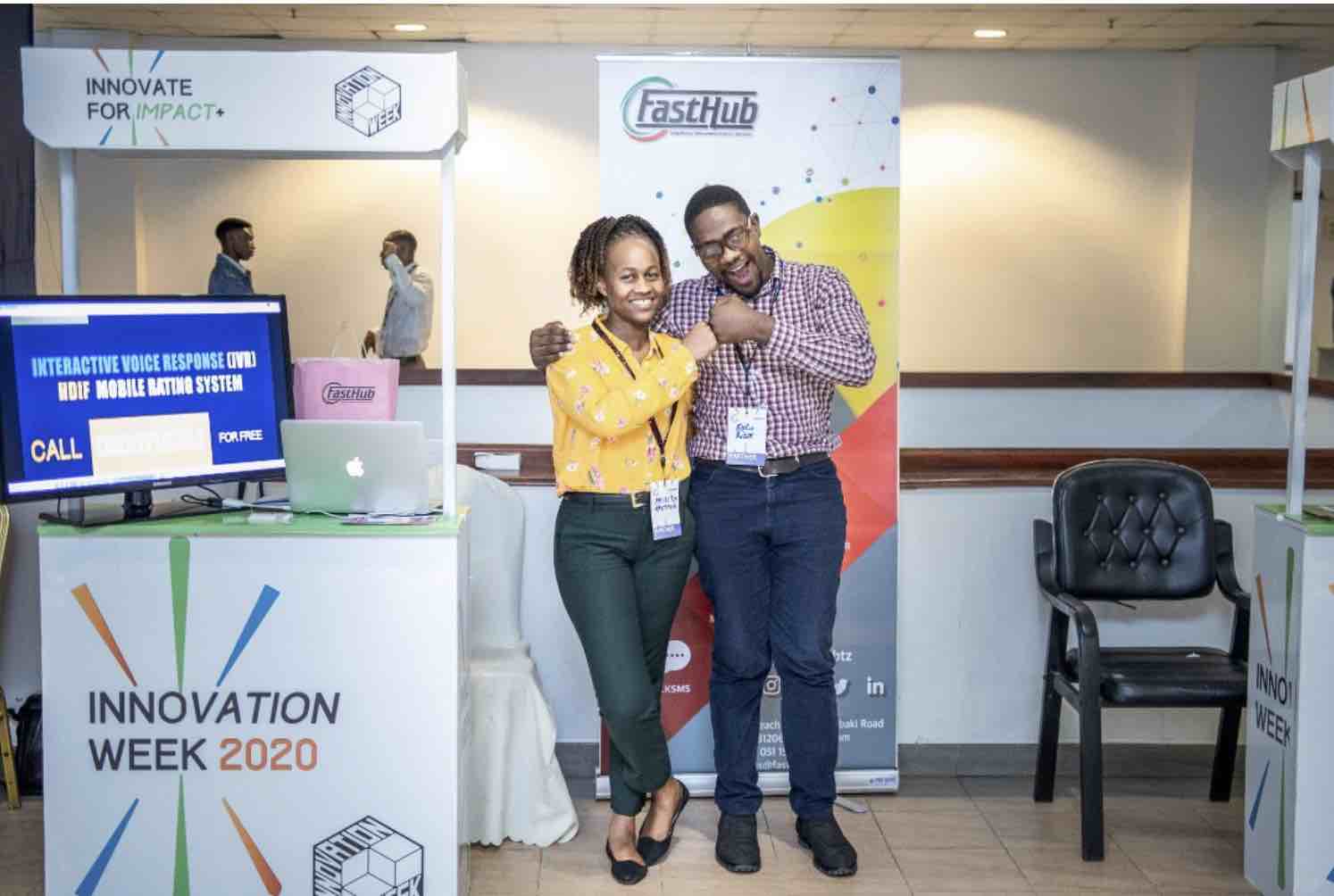 One of the things we always look forward to is participating in the Innovation Week (IW) organized by HDIF, as not only do we learn about new digital and technological innovations but we also get to showcase our technological innovations capabilities along with meeting with people in a professional and personal standpoint. We have participated in three of these events including this IW2020 and they never disappoint. Innovation Week brings different people into this single umbrella whereby, they share ideas and partnerships are built-in bringing hope to future collaborations. This year featured the sixth edition since it was launched in 2015. The main purpose of IW is to provide space to innovators, policymakers, researchers to share what they have been working on, learn from, and inspire each other, in short - Networking.
EXHIBITIONS

We were among the 139 innovation exhibitors that began on Sunday 08th March 2020 and ended on Tuesday 10th March 2020. We had the opportunity to Exhibit and the title of our Exhibition was Pacesetters of Mobile Technologies in Tanzania. Our booth was used to showcase the different solutions we have, that helps in simplifying telecommunication services through products, provision of mobile solutions to companies, leveraging the existence of feature, and smartphones. We provide services that are concerned with aggregation, data collection, information dissemination, survey, information on demand, and lots more. Below is a list of products that were live showcased:
Mobile Voice Telephony with Messaging:
- Call Center technology
- IVR technology
- Short text message technology
- AI: Telecommunication based Artificial Intelligence through real-time Telephony data rendering and decision making
Messaging based Mobile Survey
Messaging based Mobile Information on Demand
We had the opportunity to be visited with the Deputy Minister for Education, Science, Technology and Vocational Training, His Excellency William Ole Nasha whom we showcased and explained products and services to. We also had the opportunity to visit other booths to learn about their products and services. We understood their requirements and proposed a solution that would complement their current communication strategies using mobile technology.
EVENTS

Once the Exhibitions ended, we had the opportunity to participate in sessions that had different sub-themes such as Financing for sustainable development; Leveraging emerging technologies for development impact; Smart partnerships for impact; Leaving no one behind through innovation; Green innovations for industrial development, etc. During the event, we still had one standing booth that was used as support to HDIF team and another Event Host. We conducted a survey in all the 60 sessions in Dar es Salaam. We were able to showcase 2 products namely;
Mobile survey platform: A SMS tool for conducting simple questionnaires with a couple of questions that allows any mobile users to give real-time structured feedback. Participants were able to give real-time feedback on the sessions they attended. We sent questions 15 minutes before the end of sessions to participants.
Bellow is an illustration
Interactive Voice Response (IVR) Rating System: A technology that automates customer interaction, by allowing callers to interact using touch-tone digits. Participants were able to rate the quality of innovation week. Once they had finished interacting with the system, they received an SMS showing them what they selected.
Below is an illustration of IVR Rating System
From time to time when people passed by our booth, they asked more questions about our services and how can our services help them in schools, NGOs, FBOs, Renewable Energies, companies, and small businesses. Our highlight service that people got really invested in is our Interactive Voice Response Rating System which was showcased in a big television screen on our booth, like Mobile Survey a lot of people didn't understand what the service was, how it works and how it benefited them. Apart from those two products we also explained to people about our other products like Call Center, Information on Demand, USSD, and SMS Shortcode and we also provided valid examples on how each product works and how it can benefit them individually. Through our mobile survey platform, we were able to collect feedback from 6 regions.
---
WHAT DO THEY SAY?
Feedback from clients
Leave a Message